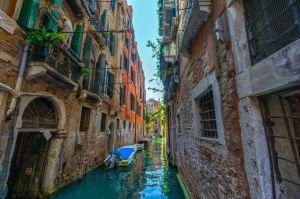 Los Suenos is a fantastic resort that attracts thousands of visitors annually. It is unarguably the leading resort in Costa Rica and represents an excellent opportunity for investors. Owning a vacation home in this resort can bring in a lot when approached the right way. Different factors will determine how well your investment will turn out to be. Here, we will briefly discuss six essential things you have to look out for in Los Suenos vacation homes before investing.
Look Out For Nice Neighborhoods
In real estate location is a factor that is always stressed and there are good reasons for that. When you are investing in a vacation home in Los Suenos, it is vital that you consider the neighborhood where the house is located. You need to realize that when most individuals are on vacation, they want to enjoy their peace. Great and quiet neighborhoods are often preferred.
Look Out For Homes That Are Spacious
They may be for vacation purposes, but you still need a home that has enough space. A vacation home that has enough space is more desirable for family vacations, and most people hate to feel cramped at any time.
Look Out For Homes That Have the Right Conveniences
It is normal for most individuals to seek out homes that have better conveniences than their own homes when they are on vacation. You need your Los Suenos vacation homes to have all the conveniences individuals on vacation will desire. Such homes rent better and faster than those without such conveniences.
Look For Homes That Are In Great Condition
Some homes may look great on the outside, but the condition of the inside may not be too great. This is why it is important to pay a visit before investing. Make sure that the house is in great shape and the systems are in top condition.
Look Out For Affordability
Another thing to look out for is how affordable the Los Suenos Vacation Homes you are trying to buy is. The price of vacation homes even within the same neighborhood will still vary significantly. When you patiently search, you will likely see vacation homes that are affordable.
Factor in Extra Costs
While finding a vacation home for sale with an affordable price tag will sound great, you still need to factor in extra cost to be able to make an informed decision. Such expenses as property taxes, insurance costs, and what it may take to improve the house should be considered.
There you have it! The above are some of the things you need to look out for in your Los Suenos vacation homes before you invest. A Los Suenos vacation home can be a nice investment, but you need to do your homework well if you wish to make the best of it. Look out for the factors considered above before investing. Contact us today at In Los Sueños Resort & Marina to invest in the right Los Suenos holiday home.
Stay in Costa Rica
8664395922
50 meters before Los Sueños Resort Entrance, Herradura, Puntarenas, Costa Rica
View Larger Map