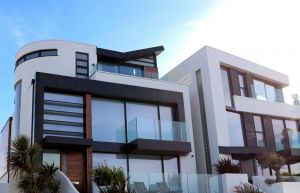 There are a couple of reasons you may be interested in buying A Los Suenos real estate. Whether you are purchasing the property as a permanent/vacation home or just interested in investing in this beach resort and golf course in the Central Pacific coastal region of Costa Rica, you need to find the right deal that will make economic sense. There are lots of beautiful pieces of real estate, and you can cut yourself the right deal. Here, we will consider six essential tips that will ultimately help you to get the best deal.
Research Extensively
Researching on your own is still one of the most significant ways to get the best deals. By doing your homework, you will have a general idea of how the market is at the moment. This way, you will be able to tell a potentially good deal from a ridiculous one. This will not only help you to land a great deal but will reduce the time you spend shopping.
Consider Off-Market Properties
Many deals are available but not listed publicly. You need to know this and try to seek them out. You can be proactive in this regard. Dedicate a little time into going to neighborhoods you like and asking questions.
Consider the Location of the Property
The importance of location cannot be overemphasized in real estate. Whether you are going to reside on the property you want to buy or intend to rent it out, you have to understand that the location will matter so much. When you see features you like, find out more about the area.
Make a List of What Exactly You Desire
Before setting out to look at some real estates that are for sale, it is essential that you make a list of what exactly you want from the properties. This will help you to narrow down your options and make an informed decision in time.
Hire an Experienced Real Estate Agent
A real estate agent can help you find the perfect deal. When you decide to hire an agent, however, you need to look out for an experienced real estate agent that has the right contacts to get you the best deal. Make sure that the agent is trustworthy too.
Find Out About Association Fees
You should know that some neighborhoods have associations that collect fees either on a monthly, quarterly, or yearly basis. Find out about these fees and decide if it is what you will be ready to put up with.
There you have it! The above are a couple of things you need to consider when buying a real estate property in Costa Rica.  By considering the tips above, you have a better chance of landing the best deals when purchasing a Los Suenos real estate.
Will you like to buy a Los Suenos real estate property in Costa Rica? Get in touch with us today at In Los Sueños Resort & Marina. We will provide you with well-detailed information and the best deals on rest estate properties in Costa Rica. We guarantee you excellent services.
Los Suenos Real Estate
Stay in Costa Rica
8664395922
50 meters before Los Sueños Resort Entrance, Herradura, Puntarenas, Costa Rica
View Larger Map