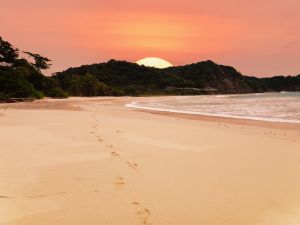 Los Suenos sports fishing is seen among the most accessible outdoor activities. Almost anyone, irrespective of age, fitness ability or income level can take part in it comfortably. Based on me reports compiled by Outdoor Foundation, Fishing Foundation, and the Recreational Boating, over one third out of the 46 Million who fish today are women. Within the sport, there is an increasing ethnic and age diversity.
According to Wikipedia, for over 40,000 years, fishing activities have been carried out. Its numerous benefits can be found in history books for empires and cultures all over the world. Fishing is still an integral part of our economy and our lives today. There are 38 million fish farmers and fishermen today according to Wikipedia. So, whether you see fishing as a hobby, profession or a sport, fishing will continue to be enjoyed for millennial to come.
This piece will discuss some of the positive impacts you derive from Los Suenos sports fishing.
Social bonding
For the fact that we are social beings we are always on the look for experiences that will help us to strengthen our bond with friends and family. Based on that, sports fishing awards a great chance to accomplish this goal, while having a fantastic sports fishing adventure and enjoying the surroundings.
Reduces stress
The relaxation derived from spending time outdoors is one of a kind especially when you are enjoying a fishing trip offshore with the beautiful view of the ocean on the horizon and the sky merging. There is nothing that helps rebuild our private reserves and offers a sense of being alive like spending time interacting with nature.
Catching your food
Los Suenos sport fishing sets before you, the challenging task of finding your food. If you have ever done successful sports fishing, then you will agree to the fact that it is far more rewarding to fish than purchasing one in the local fish market.
Self-Fulfillment:
Fishing provides you with the opportunity to enhance your self-esteem through achieving personal goals, mastering an outdoor activity and respect for the environment. Fishing can also contribute to the social and personal development of an individual because it is a lifetime activity and skill that can be enjoyed by any age group.
Fun
As earlier stated, sports fishing is a fun and gratifying experience for those persons who want to have a great time with family and friends and those who enjoy an adventure. Those who have experienced sports fishing will agree that the fun you derived going for sports fishing is far higher than the one you achieve at the best day at your workplace.
Encourages a Healthy Lifestyle
Fishing has long been identified as a great stress reliever as well as a beautiful way to relax. Sports fishing can also be view as an excellent form of exercise because it trains and strengthens the mind by combining problem-solving skills and the visuals sense. Furthermore, you can enhance your eating habits by preparing and consuming your catch. When all these health benefits are putting together, Los Suenos can lead to a healthier you!
Los Suenos Sport Fishing
Stay in Costa Rica
8664395922
50 meters before Los Sueños Resort Entrance, Herradura, Puntarenas, Costa Rica
View Larger Map