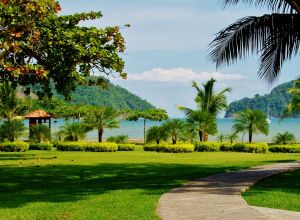 Are you planning to head to Costa Rica for your next vacation? You may need to opt for Los Suenos vacation rentals. You don't want to make your host regret renting his house to you. Here are a few tips on how you can be a good guest of Los Suenos vacation rentals.
Punctuality is very important
Los Suenos vacation rentals may not have a 24-hour in-house concierge since it is not a hotel. The owner of the apartment may be the one handling the concierge tasks. So, it is better to arrive on time so that you can leave on time.
You should understand that the host may need a couple of hours to tidy things up after your departure for the next guest in case it is booked. If for any reason, you may arrive late, it is courteous to notify your host as early as possible.
Strip the bed when you are leaving
While it is not mandatory or compulsory, it is a good gesture to remove dirty sheets bed before you leave. You should put all the dirty towel and bedding together. That way, you will make things easier for your host.
Wash the dishes and leave the kitchen clean
As a good guest, you should respect your host's time and apartment by washing all the dishes you used. It does not take long to do. In addition, you should wipe down counters and leave the kitchen as clean as you found it.
Your host must have made some good efforts to get the apartment clean and set for your arrival. So, nothing stops you from reciprocating such gestures when you are through.
Take out the trash
Make sure you empty out the fridge. Don't leave some of your stuff in the fridge for your host. Whatever you bring into the fridge must be removed on your departure. In addition, you should also take out the trash.
Different hosts have different guidelines on trash disposal. So, you may need to check their guidelines if any or ask questions. There is nothing wrong in showing some appreciation by leaving a bottle of wine for your host. When you do, you should add a thank-you note to it.
Write a thank you note
Indeed, it is a big deal to share your home with total strangers even if it is not free. It involves certain element of risk. So, you should leave a thank you note for your host. Apart from a thank-you note, you could also leave a positive review to help boost his business.
If there is any concern, you may need to communicate with your host privately. He will be glad you didn't include it in your review. For instance, if there is an appliance that isn't functional, don't assume that your host left it deliberately, inform him of it privately.
Don't feign ignorance of any damaged item
If you mistakenly break any plate or damage any item, you should inform your host. Don't pretend like you found it like that or that you are not aware of it.
Los Suenos Vacation Rentals
Stay in Costa Rica
8664395922
50 meters before Los Sueños Resort Entrance, Herradura, Puntarenas, Costa Rica
View Larger Map