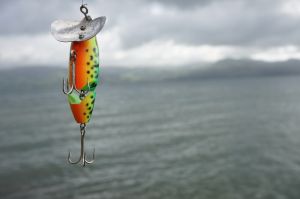 With several miles of beautiful beaches along the Caribbean Sea and the Pacific Ocean, Costa Rica proves to the world that it is a tropical paradise. There are fascinating creatures to see in the rainforest and astonishing marine life in the waters.
The fishes in the waters are exotic, and so is the overall experience for anyone going for a Costa Rica sportfishing trip.
Fishing trips can yield stories that will be told for decades, but also, it could be a bad one if it is not adequately planned. Getting the most out of your Costa Rica sportfishing trip requires careful planning so you won't miss anything or be caught off guard.
Unpredictable weather or water conditions, the timing of the year, location, etc., are factors that contribute to the best trips. Here are some tips for planning a good trip.
Choose the Right Location
There are a number of great locations for fishing. Los Suenos might be your best bet because you can find good charter boats and big game fishes of different species. The Costa Rica central Pacific coast waters are usually calm and filled with predator fishes that circumvent the region while feasting on a rich supply of feeder fishes.
Know the Right Species for You to Target
A lot of anglers turn up in the waters of Costa Rica with no preference of the species of fish. To them, it doesn't matter if they catch tuna or a rooster. But then, there are some that are hoping to return with a trophy marlin. In any case, expectations are frequently met. Doing a little research by reading a book or talking to an experienced person before heading out can ensure a successful Costa Rica sportfishing trip. Trying to get boat captains to give you information might not be helpful since they are out to sell their boats. You need to speak to an experienced, educated third party.
Choose an Appropriate Fishing Package
The fishing packages available for Costa Rica trips vary. Points to consider when making your decision are the prices, schedules, full day or half day, off-shore or in-shore, as well as inclusive options for transportation and accommodation. Having a third party as a guide to effectively manage all of this makes a more convenient trip.
Opt for Fishing Lodges and Resorts
Fishing lodges are always an ideal option for inclusive packages. Choosing the right one for you might need a little bit of research. One key takeaway from Costa Rica sportfishing trips like these is knowing what you're getting into.
Every fisherman should seriously consider having a Costa Rica sportfishing trip on their bucket list. There so many fishes in the sea since the waters off the coast are densely populated. The water off the coast offers great conditions for catching good fishes. It is an ultimate fishing experience to embark on such a fishing trip. Going for such trips with friends can be fun-filled, but it's a lot more memorable to catch a sailfish and/or a big marlin during a fishing trip or vacation.
Costa Rica Sportfishing
Stay in Costa Rica
8664395922
50 meters before Los Sueños Resort Entrance, Herradura, Puntarenas, Costa Rica
View Larger Map