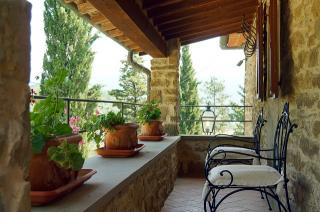 We specialize in providing our clients affordable and luxurious Los Suenos accommodations that other agencies are unable to book with. For our clients, that means more choices for single night and longer vacation stays. We have access to high quality Los Suenos accommodations that will guarantee your comfort and relaxation while staying in the area.
Many of our clients are searching for the privacy of a residence with the amenities of a hotel, in which case, we have the perfect solution. We can locate the ideal suite or villa, condo, or private vacation home close to everything Los Suenos has to offer, including world-class fishing that brings vacationers to the area from the world over. For about the same price as you would pay at a hotel, you can experience the luxury and comfort of a Los Suenos vacation home that is fully furnished, comes equipped with a kitchen, has cable TV, includes washer/dryer access, includes a privacy terrace, and features all of the comforts of home.
Give us a call to discuss your objectives and we'll help you book the tropical vacation of your dreams. If you dream of sun-soaked hours by the poolside, pulling in sport fish from a charter boat, experiencing an outdoor adventure of a lifetime, or simply relaxing in one of the Los Suenos accommodations in a resort, we can take care of all the details. Our connections with exclusive home owners will result in the ideal space for your family to stay in while visiting one of the most sought-after vacation destinations in the world.
Visit us online to browse our vacation rentals; choose from luxury condos, premium condos, and private homes. Enjoy one of our virtual tours by clicking the 'Watch Video' link next to the accompanying Los Suenos accommodations. Choose a complete vacation package and we'll build the perfect vacation for your family or group. Let us do all the legwork while you anticipate enjoying the vacation we've put together for you. We'll discuss your objectives with you and create an exciting fishing vacation, family package, nature package, friend getaway, golfing adventure, or romantic getaway.
Our family vacation packages are very popular and include transportation to and from the airport, Los Suenos accommodations in a luxury condo, and all of the activities listed in the package. If you don't see a package that meets the needs of your family, just give us a call and we'll customize the package to better reflect the activities your family would prefer. Our popular options include our Jungle Exploration, and Adrenaline Family package.
Trust us with your upcoming vacation and we'll guarantee your total satisfaction from start to finish. Reach out to one of our agents by phone at 866-439-5922 with any questions or book your stay in beautiful Los Suenos over our website. Just click the 'Vacation Rentals' link to get started.
Los Suenos Accommodations
Stay in Costa Rica
8664395922
50 meters before Los Sueños Resort Entrance, Herradura, Puntarenas, Costa Rica
View Larger Map