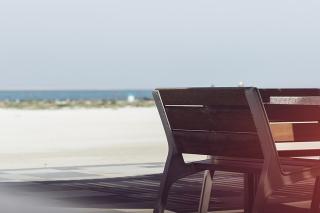 If you're thinking about spending some time in beautiful Los Suenos, you may be looking at options for where to stay. If you want to experience everything Costa Rica has to offer, we highly recommend staying in one of the luxurious Los Suenos vacation condos available. Our connections with luxury condos in the area will ensure your family has a comfortable place to come back to in between Costa Rica adventures. You'll love the amenities included in the condo rentals!
We have exclusive access to the Los Suenos Resort Beach Club, which means our clients have access to all of the amenities there. Los Suenos' $3 million, 2-acre facility has much to enjoy, including its free-form swimming pool and jacuzzi, water fountains, showers and changing areas, unique swim-up bar, and beautiful white sand beach with panoramic views of the Los Suenos Marina.
We recommend the Colina Condominiums to many of our clients interested in Los Suenos vacation condos as it's ideally suited to provide easy access to the resort's amenities, including their golf course that's just a stone's throw away from the bar and restaurants. Colina condos offer 2,000 square feet of interior living space with spacious covered terraces that look out over the rain forest.
Del Mar Condominium features some of the most desirable vacation rentals in the area, offering quick and easy access to many local attractions and beach towns. Choose a vacation condo with a beach view or a fairway view to customize your stay. Del Mar units feature spacious interiors with 1.680 square feet of living space and luxuriously landscaped grounds that bring that unique feel of tropical paradise to your stay.
We have close ties with Bay Residence in the Del Mar condo community with 30 waterfront condos that face westward to provide guests with amazing views of the Los Suenos Marina, and the pristine waters of the Herradura Bay. Combine all of this with spectacular Central Pacific Coast sunsets and you'll see why these units are among our clients' most favored placed to stay.
Each of these 2,000 square ft units are beautifully decorated with Italian ceramic floor tile and kitchen countertops, exclusive Costa Rican hardwood cabinetry, and a wide open floor plan with 3 bedrooms, two baths, and numerous amenities that will provide all of the comforts of home. As a guest at the Bay Residences, you'll have access to all of the amenities of the Del Mar community, including swimming pools, jacuzzis, sunning decks, volleyball, picnic and BBQ areas, shade palapas, walking paths, and much more.
You won't find another vacation agency with more connections to Los Suenos vacation condos than Stay in Costa Rica. Our agents are dedicated to creating the vacation package of your dreams. Give us a call to discuss your upcoming stay in Los Suenos and we'll customize a vacation you and your guests will never forget.
Los Suenos Vacation Condos
Stay in Costa Rica
8664395922
50 meters before Los Sueños Resort Entrance, Herradura, Puntarenas, Costa Rica
View Larger Map